our experience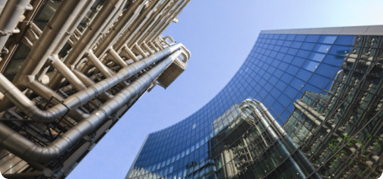 London Insurance Market
Increased regulation, weakening premium rates and the race to exploit emerging market opportunities have created challenging conditions for the London Insurance Market.
As the market moves from hard to soft premiums, syndicates are confronted with staying ahead of the competition, developing new products and services, managing claims, enhancing operational effectiveness while providing investors with improving returns on invested capital.
In particular, the FSA and the Lloyd's Corporation are requiring insurance carriers to make their operating models more robust, improve governance and implement best-of-class management information and reporting procedures.
Although the regulatory regime of Solvency II will not be fully applied until 2012, many Lloyd's Managing Agents are already trying to evolve their Risk Management and Compliance business operations into the embedded Enterprise Risk model that the regulation demands.
Venesis has unique experience across the key service areas of the London Insurance Market, from supporting managing agencies to design effect and efficient business operations, to complex process of taking turnkey syndicates through authorisation in order to become an independent Integrated Lloyd's Vehicle (ILV).
Our services include:
Integrating underwriting and claims operating systems, such as IRIS and Subscribe 2000
Designing Risk Management frameworks including the delivery of Risk Registers
Solvency II programme management and project rescue and turn around
Defining Regulatory Compliance processes built around a clear policy structure
Integrating claims management systems inc. ECF and SCM data messages
Design of the Agency Target Operating Model (TOM) and Organisational design in preparation for turnkey exit


For more information please contact us
contact us

Venesis Limited


Warnford Court
29 Throgmorton Street
London EC2N 2AT


+44 (0)207 947 4062